Title search just for Underwriters
As an underwriter, your agents often depend on you for quick title information, and your policies depend on an exceptional standard of accuracy.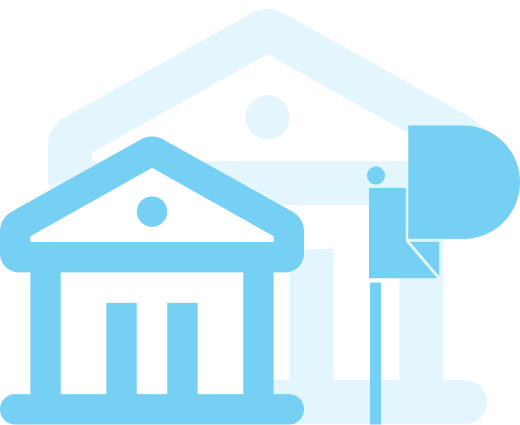 Advanced technology is a game-changer for underwriters tasked with evaluating the title search information for loan underwriting. With the aid of cutting-edge digital tools and software, underwriters can expedite the review process by quickly accessing and comprehensively analyzing property ownership records, historical data, and potential title issues. This technology not only enhances the speed of the underwriting process but also improves its accuracy by flagging any inconsistencies or concerns in real-time. Moreover, advanced technology facilitates seamless communication and collaboration between underwriters, title agencies, and other stakeholders, ensuring a more efficient and coordinated approach to assessing loan applications. Ultimately, the integration of advanced technology into underwriting processes translates to faster decision-making and a more efficient lending experience for both financial institutions and borrowers.

Why Pippin?
We're known in the industry for our accuracy, speed, and transparent process, but when you choose Pippin for commercial title search, you'll also get:
Easy to Use Dashboard
that integrates seamlessly with your existing workflows for simplified ordering, tracking and invoicing.
Standard Format, Commitment-ready Reports
that are backed by our rigorous quality control process.
Local Expertise Wherever You Need It
thanks to our nationwide network of ground searchers and robust search capabilities.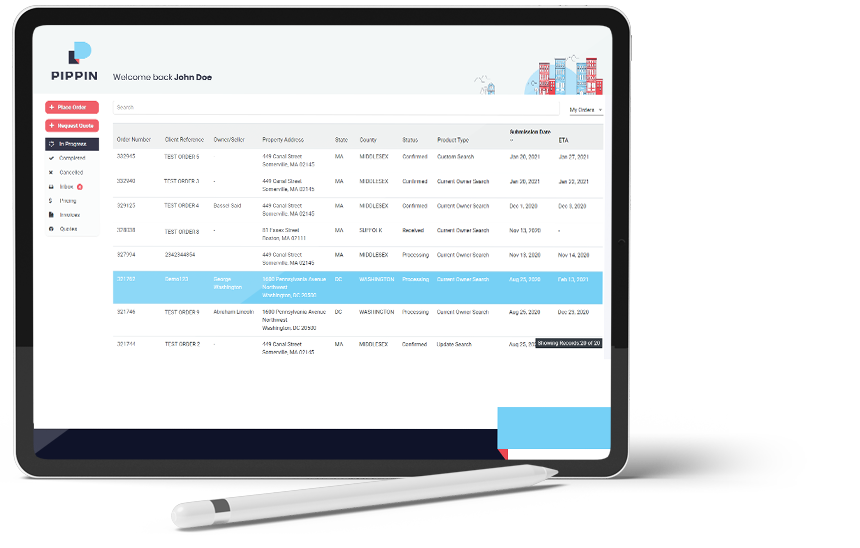 Get Started
Start your next title search with Pippin.
Forget chasing after ground searchers and poring over documents. With our proprietary search technology, reliable searcher network, and rigorous quality control, you get accurate, commitment-ready reports every time – fast.
CONTACT A REPRESENTATIVE
Extensive Title Platform Integrations
that integrates seamlessly with your existing workflows for simplified ordering, tracking and invoicing.



Faster & Easier Ordering Process
Stay in Your Title Platform for Searches
Integrated Commitments (No-ReTyping)
LEARN MORE ABOUT INTEGRATIONS
Real-time Order Tracking
so you can access the status of your order 24 hours a day, 7 days a week.
Lightning-fast Service
for less hassle and delay; we'll deliver your results in record time.
We're There When You Need Us
thanks to support from our team of commercial title search experts.