Pippin is bringing you the future of title search, today.
Leveraging advance technologies, like AI, enables Pippin to provide title services in revolutionary ways. Below are some examples of how we can change your everyday experience in title.
Introducing:
Pippin AI
Put AI to work for your business with near- instantly generated commitments, available at the click of a button. Let your preclosers spend time where they can drive a real impact, not copying and pasting from a title search report.
LEARN MORE ABOUT HOW WE ARE LEVERAGING AI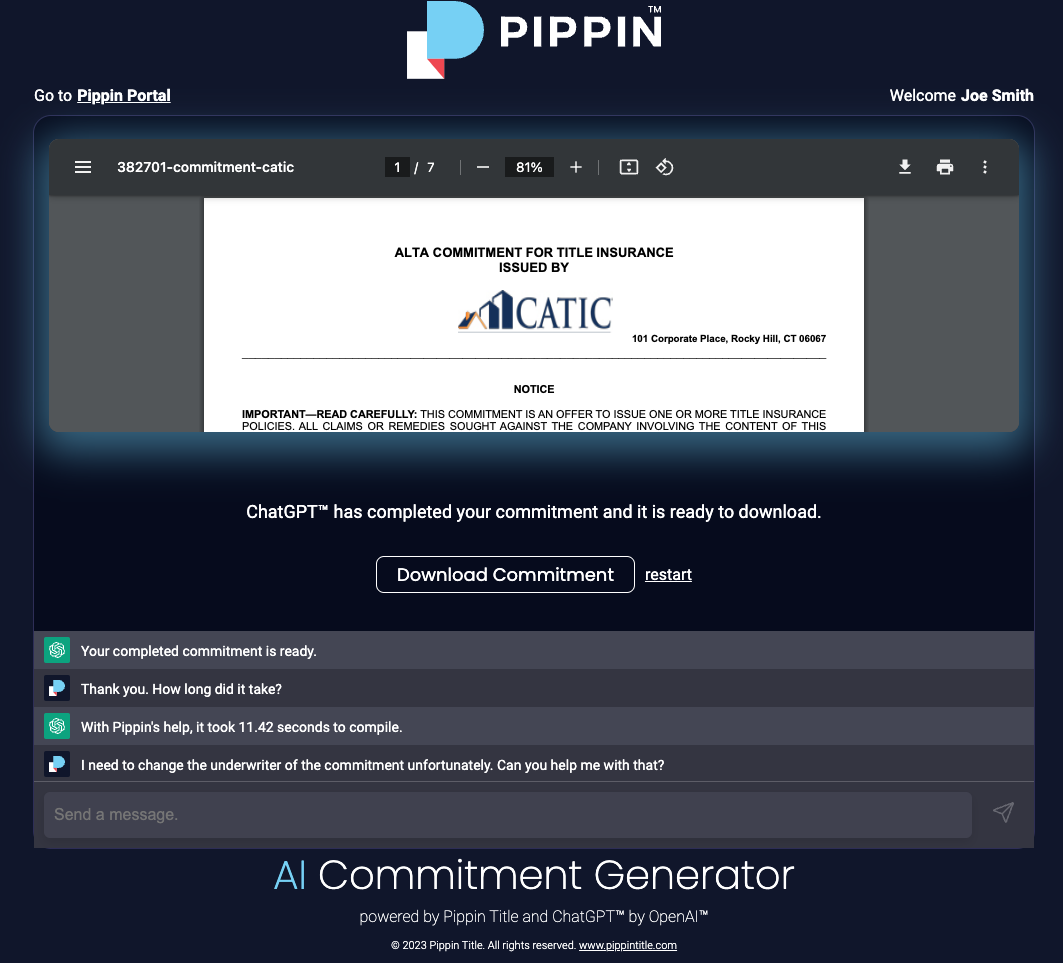 Pippin Indexed Search Reports
Get standardized reports, complete with a summary cover page and indexed documents, for every search, residential or commercial. Quit the endless scrolling and handwritten notes and get real information that can be reviewed in minutes, not hours.
LEARN MORE ABOUT OUR SEARCH REPORTS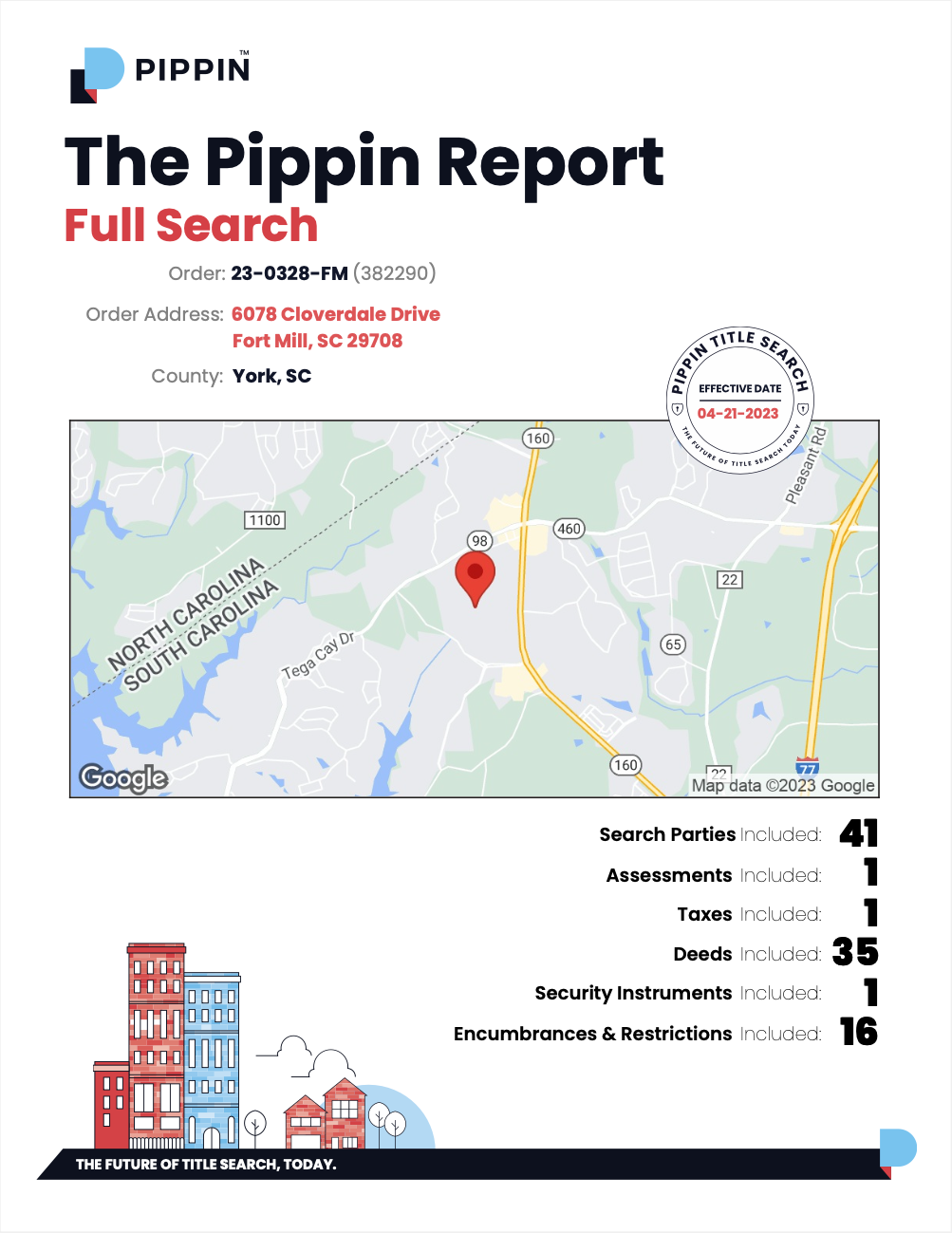 Real-time Order Tracker
Know the status of every file, no phone tag required. Our real-time order tracker shows you your ETA and exactly what's going on with your search at a click, so you're never again waiting in the dark for title.
EXPERIENCE THE ORDER TRACKER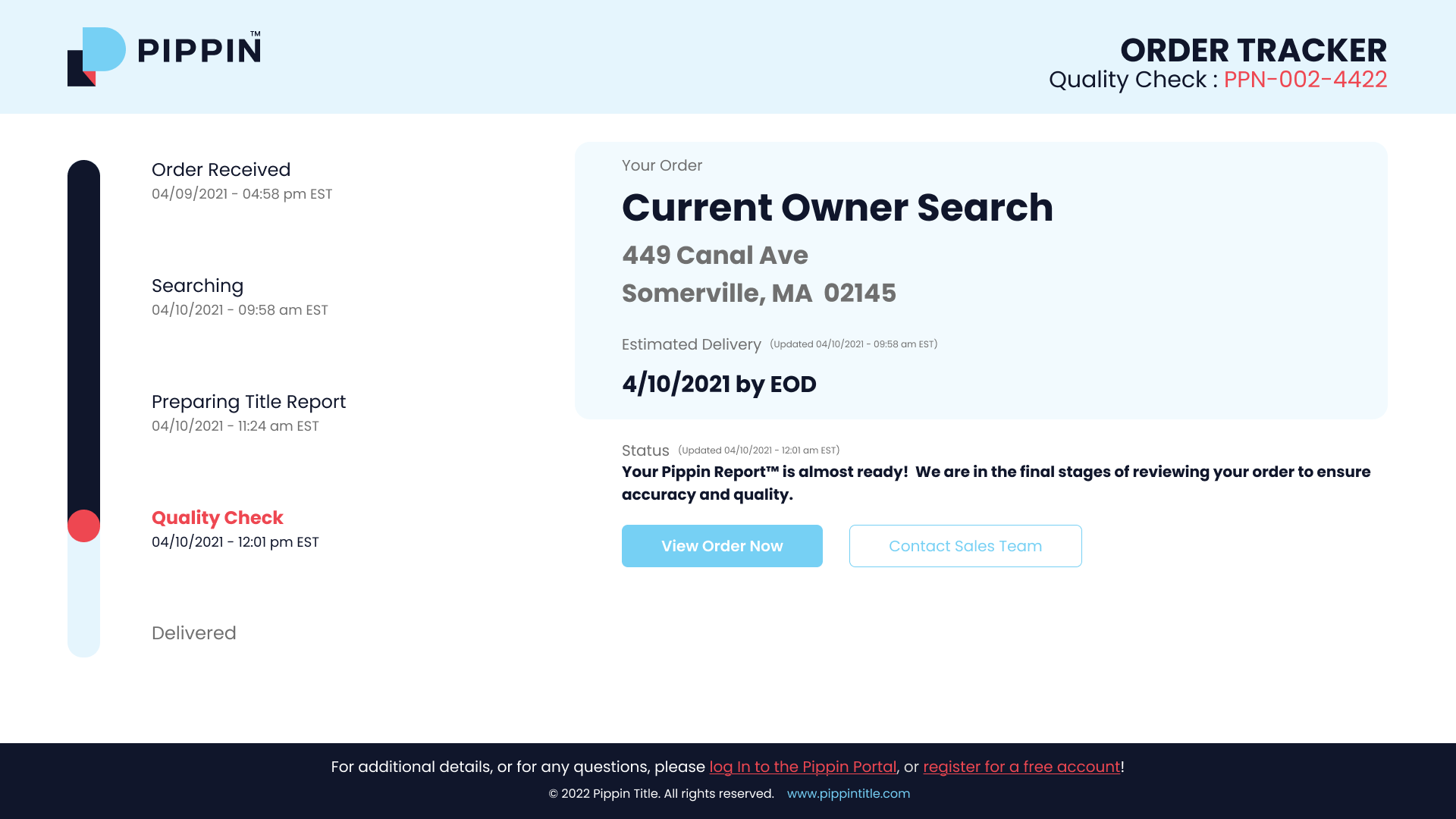 Live Chat
Speak to a live person anytime, no bots or wait time involved! Pippin live chat connects you with a customer service representative for a response in under 2 minutes, so you get the answer you need and get on with your day.
READ THE ARTICLE
LEARN MORE ABOUT LIVE CHAT